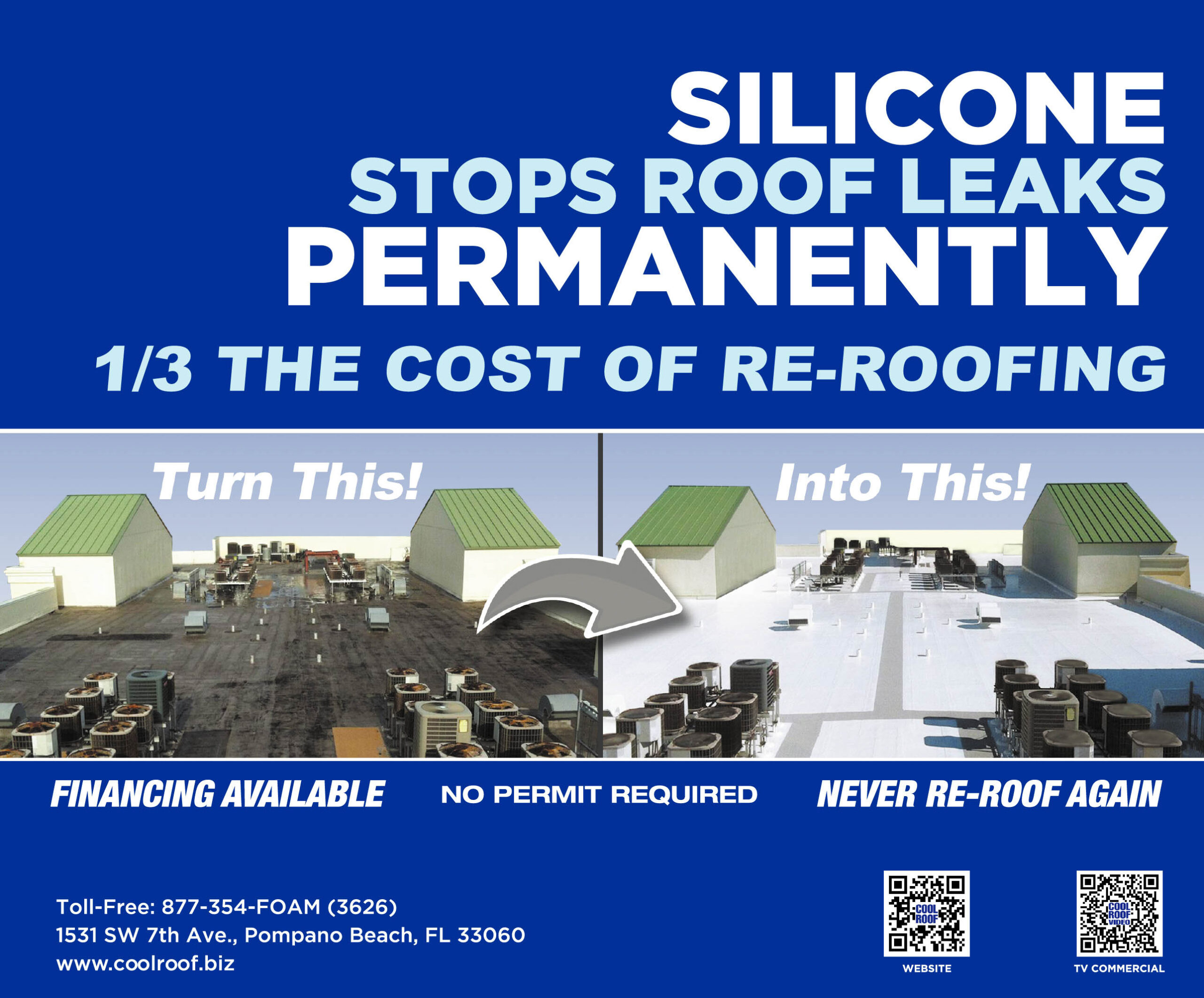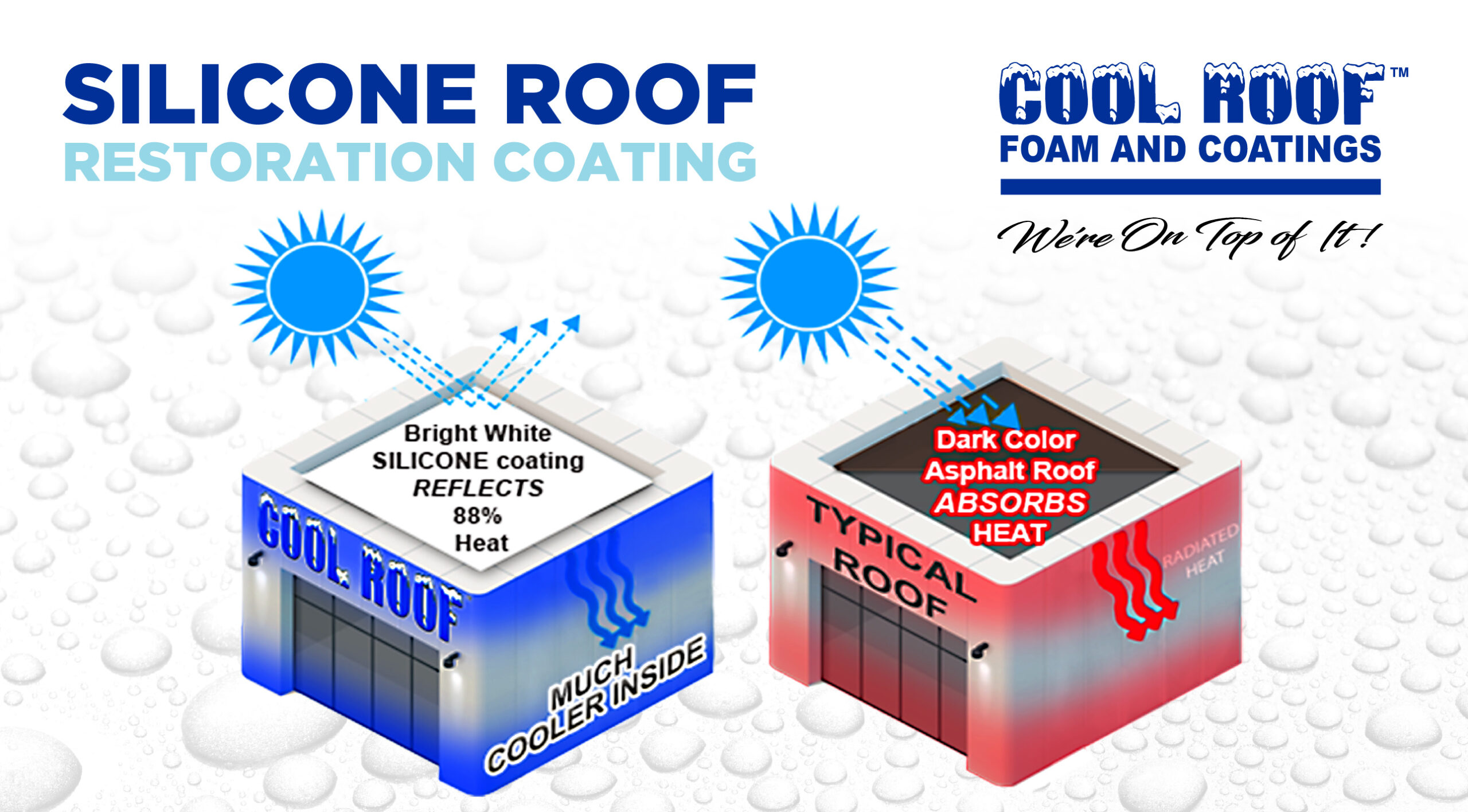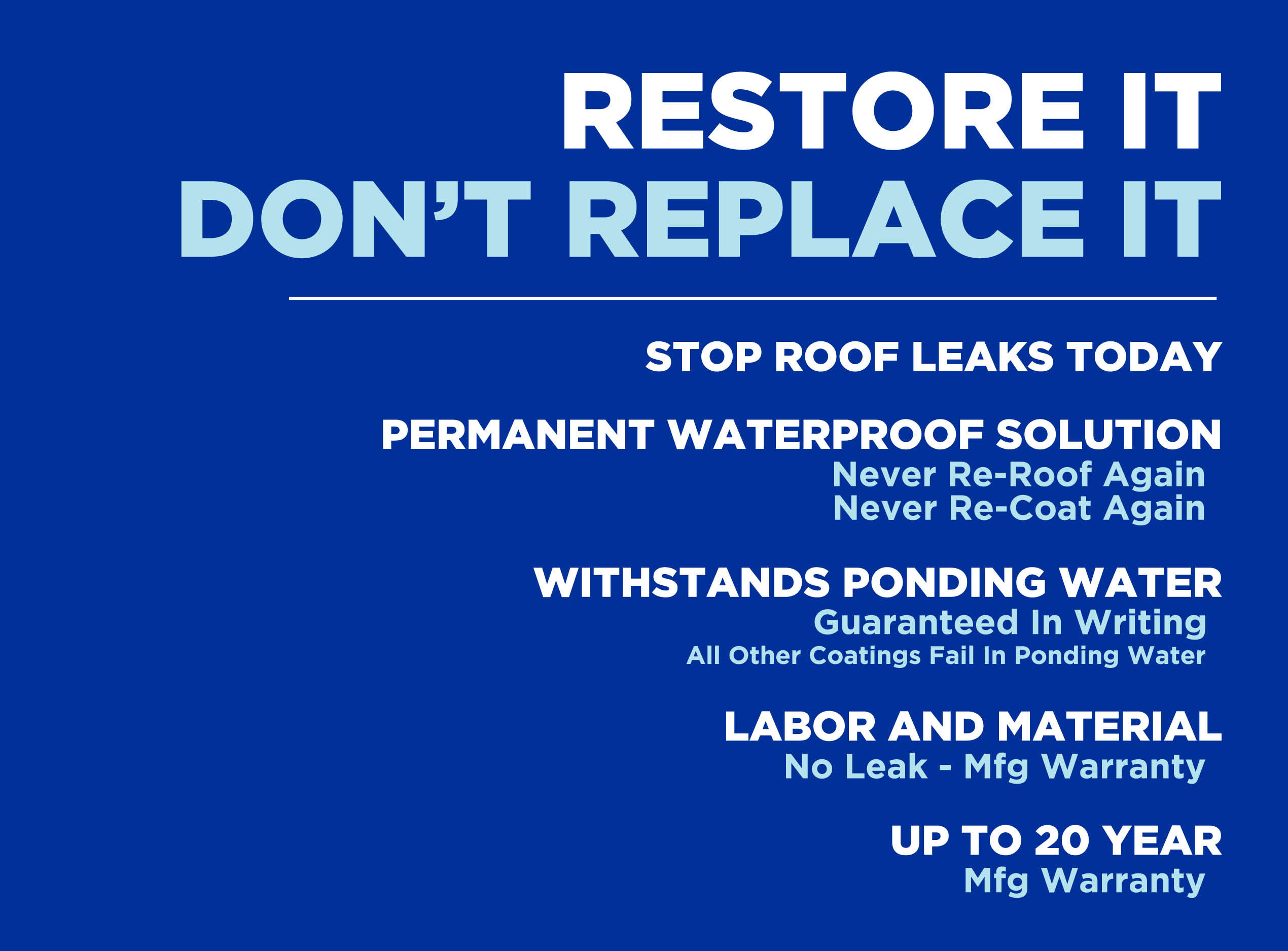 WHAT YOU NEED TO KNOW ABOUT

There are four basic 'ELASTOMERIC' coatings on the market: SILICONE, ACRYLIC (Paint), URETHANE & RUBBER
ALL coatings (except SILICONE) degrade in the sun and have to be continually re-applied and they ALL fail in ponding water (ALL have a 'ponding water exclusion' in the warranty).
Our proposed SILICONE Roof Restoration Coating option is your absolute lowest cost, permanent solution on the market today. SILICONE is made out of the same base material as glass (silica) and it does not degrade in the sun's Ultraviolet (UV) radiation; that's why you don't have to replace the glass in your car and home every ten or fifteen years. SILICONE is an amazing waterproofing product and I encourage you to use SILICONE no matter which contractor you choose.
Simply recoat the SILICONE at the end of the warranty period and the bullet-proof, NO-LEAK warranty will continue and you can renew the warranty in this manner indefinitely at a FRACTION of the cost of re-roofing. Once you've done your homework, you will see that this is clearly the best warranty on the market today. It provides you with the highest level of protection since this full-system, NO-LEAK warranty covers ALL MATERIALS AND LABOR.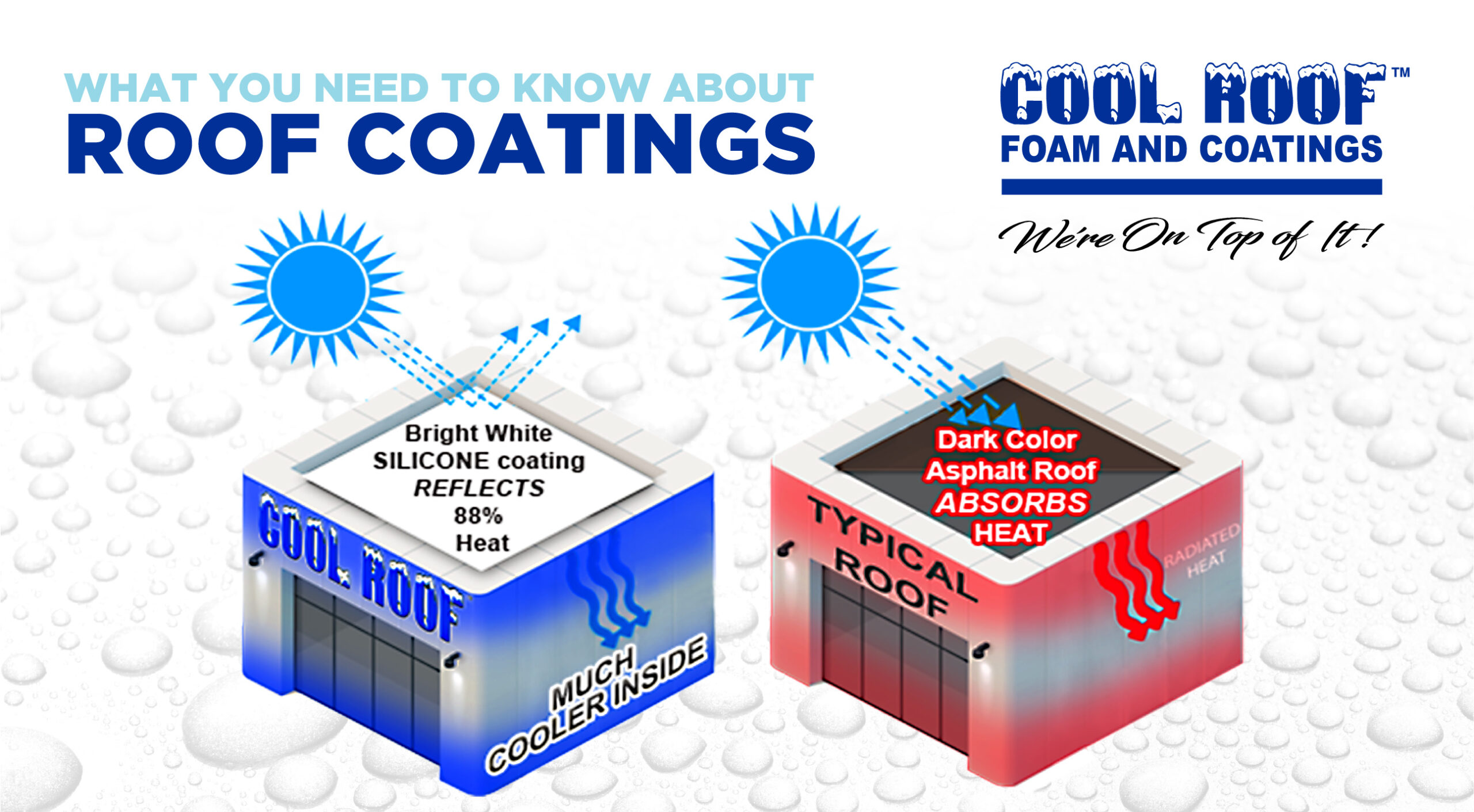 YOU NEVER RE-ROOF OR RE-COAT AGAIN!
Most people think they are simply 'kicking the can down the road' and they will eventually have to re-roof but that is not the case with a SILICONE Roof Restoration Coating since SILICONE lasts forever.
This bright white SILICONE roof coating system will bounce 88% of the sun's energy back into the atmosphere thereby greatly reducing the heat absorption effect that is currently occurring on your roof which translates DIRECTLY into energy cost savings and building occupant comfort.
SILICONE is the only product on the market which will not fail and is guaranteed in writing to perform in ponding water conditions. SILICONE is used to seal aquariums (SILICONE) performs totally submerged underwater), water tanks and other high moisture content areas. NOW YOU KNOW.

INDEFINITELY RENEWABLE LABOR & MATERIAL, NO-LEAK
We strongly recommend that you only consider a labor & material manufacturer warranty. A contractor warranty is worthless if the contractor goes out of business.
Read any product warranty thoroughly that you are considering. There are many contractors selling 'other than SILICONE roof coatings' but if you read the warranty, you'll see that there is no substantive remedy if the product fails. Other products simply don't last and no manufacturer will risk their company on a material and labor warranty hook. If a product can deliver a manufacturer labor AND material warranty for 10, 15 or 20 years, it may be a viable consideration.
THE MANUFACTURER WILL PERFORM
A TWO-STEP WARRANTY INSPECTION PROCESS
1. Pre-application roof inspection. The rep will deliver a report verifying the manufacturer is willing to write the proposed warranty.
2. Post-application roof inspection. As a final measure of assurance that your job was performed to manufacturer specifications, once Cool Roof completes the job, the manufacturer technical representative will perform a second inspection complete with slit samples which are measured to verify the product application thickness.
These manufacturer inspection steps are important in protecting you and validating every step of our process. Don't settle for anything less or you could pay twice. A contractor can easily cheat you without this manufacturer verification.