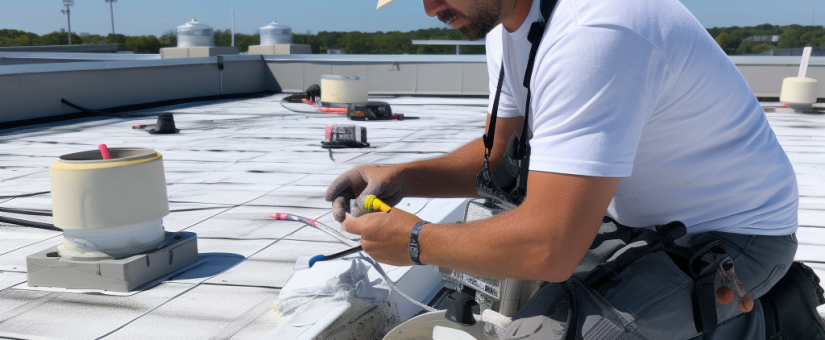 Silicone Restoration in Tampa
Posted by admin
On August 27, 2023
0 Comments
Cool Roof Foam and Coatings
Protecting your roof in Tampa from the elements is essential for the longevity and integrity of your home. If your roof is showing signs of wear and tear, Cool Roof Foam and Coatings offers top-notch silicone restoration services to revitalize and safeguard your roofing system. Discover the advantages of silicone restoration and how our expert team can enhance the performance and durability of your roof.
Why Choose Silicone Restoration?
Silicone restoration is a popular choice for homeowners in Tampa seeking an effective and cost-efficient way to extend the life of their existing roof. The silicone coating forms a seamless, protective barrier over your roof, shielding it from the sun's harmful UV rays, heavy rain, and other harsh weather conditions. By opting for silicone restoration, you can prolong the life of your roof and prevent the need for costly replacements.
The Advantages of Silicone Restoration
Moreover, silicone restoration offers several advantages that make it a superior option for roof rejuvenation. Firstly, the flexibility of the silicone coating allows it to adapt to the natural movement of your roof without cracking or peeling. This ensures a long-lasting and durable solution that can withstand Tampa's varying weather conditions. Additionally, the high reflectivity of silicone helps in keeping your home cooler during hot Florida summers, reducing energy consumption for air conditioning and ultimately saving you money on utility bills.
Experienced Team at Cool Roof Foam and Coatings
When it comes to silicone restoration in Tampa, Cool Roof Foam and Coatings is the company you can trust. Our experienced team of professionals specializes in applying silicone coatings with precision and expertise. We understand the unique challenges that Tampa's climate poses for roofs, and our tailored solutions are designed to provide the utmost protection for your home. Our commitment to quality craftsmanship and customer satisfaction sets us apart as the go-to choice for silicone roof restoration in Tampa.
Contact Cool Roof Foam and Coatings for Silicone Restoration in Tampa
Don't wait until roofing issues escalate; take advantage of silicone restoration to protect your roof and prolong its life. Cool Roof Foam and Coatings is ready to serve you with top-quality roof restoration services. For inquiries or to schedule a consultation, contact us at 954-788-1140. Our team is dedicated to delivering excellent results and ensuring your satisfaction with every project.