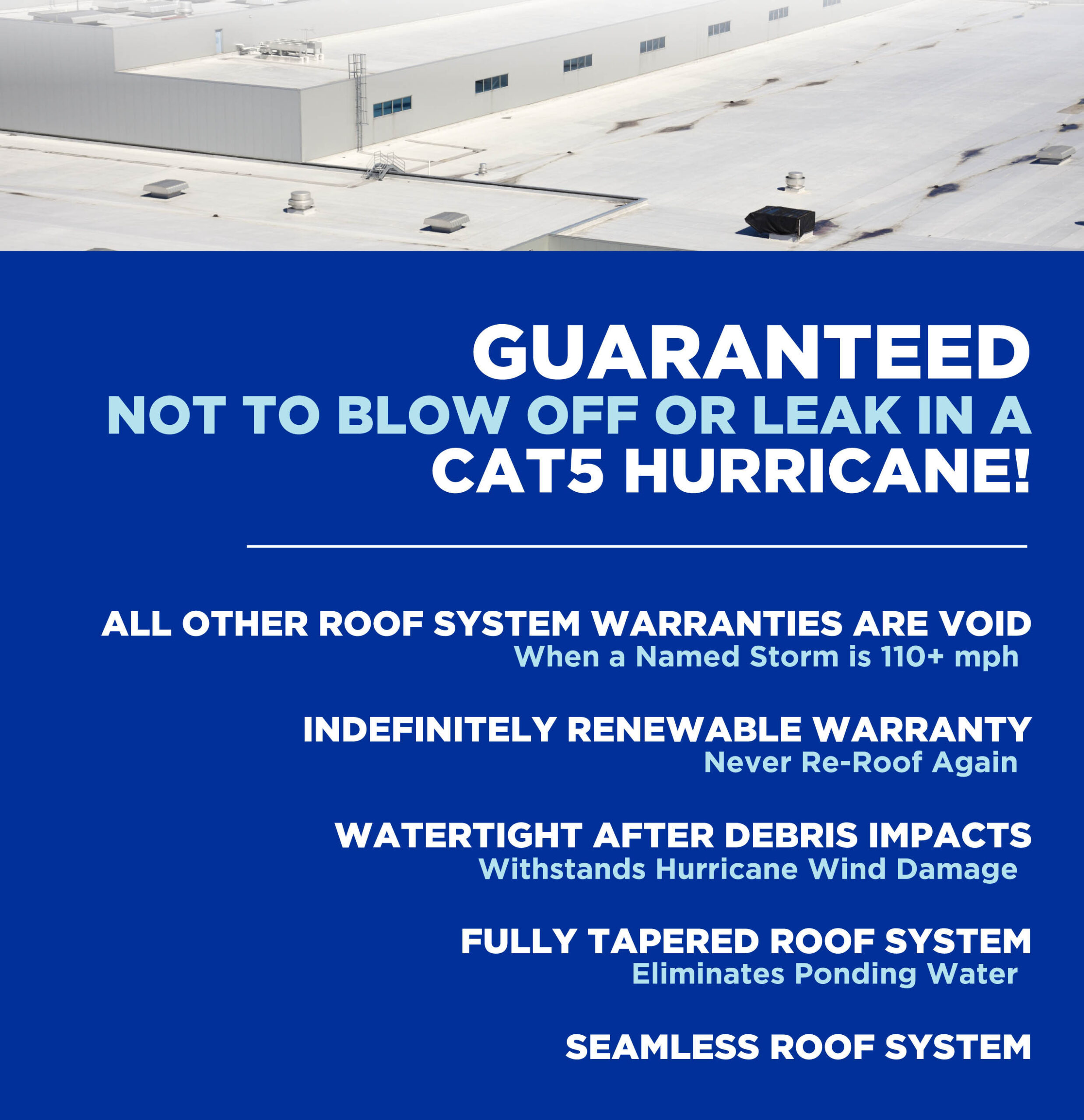 INDEFINITELY RENEWABLE LABOR & MATERIAL, NO-LEAK
We strongly recommend that you only consider a labor & material manufacturer warranty. A contractor warranty is worthless if the contractor goes out of business.
Read any product warranty thoroughly that you are considering. There are many products on the market with 'Material' warranties (which offer no remedy if the product fails and was installed incorrectly) – leaving you 'holding the bag'. Only consider Single-Source, Manufacturer Labor & Material warranties.
THE MANUFACTURER WILL PERFORM
A TWO-STEP WARRANTY INSPECTION PROCESS
1. Pre-application roof inspection. The rep will deliver a report verifying the manufacturer is willing to write the proposed warranty.
2. Post-application roof inspection. As a final measure of assurance that your job was performed to manufacturer specifications, once Cool Roof completes the job, the manufacturer technical representative will perform a second inspection complete with slit samples which are measured to verify the product application thickness.
These manufacturer inspection steps are important in protecting you and validating every step of our process. Don't settle for anything less or you could pay twice. A contractor can easily cheat you without this manufacturer verification.