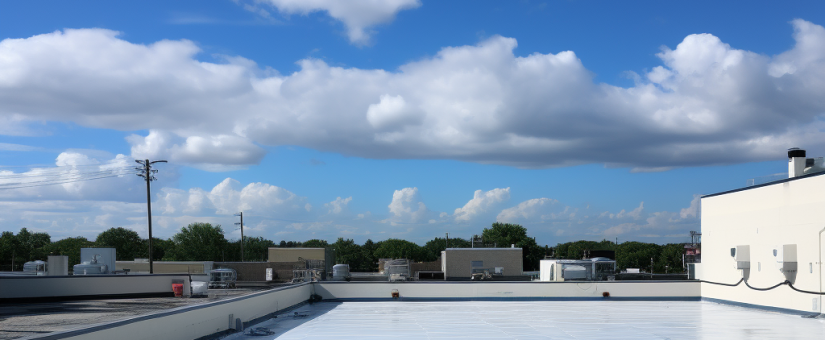 Roof Restoration in Miami
Posted by admin
On June 25, 2023
0 Comments
If your objective is to safeguard the integrity of your current roof and also save money, roof restoration in Miami is an excellent choice. When seeking exceptional durability that surpasses other methods, consider discussing this specific type of roof restoration and what it entails with your contractor to determine if it's right for you.
What Happens During Roof Restoration in Miami?
Roof restoration is not as challenging as it seems when you select a company specializing in silicone restoration. In fact, the process can be completed within a week in most cases.
The initial step involves preparing the surface. Thoroughly cleaning off debris, dirt, and dust is crucial for proper restoration. This step ensures proper adhesion of the silicone coating to the surface.
Next, the roof undergoes waterproofing. This entails sealing drains, seams, flashing, fasteners, and transitions using a waterproofing mastic, or filler. The thick material allows for expansion and contraction during temperature fluctuations.
Following that, a base coat is applied to create an even thickness for the remaining restoration.
The final step is the application of a top coat, which provides moisture protection and UV stability. You have the option of selecting a white top coat, or it is possible to have the white tinted to match your property.
Will My Roof Be Inspected After Restoration?
Having a labor and material manufacturer warranty is crucial for guaranteeing protection during roof restoration. As part of this warranty, a representative from the manufacturer will conduct an inspection to verify that the installation was carried out correctly and according to the specified requirements.
This inspection serves as a vital safeguard for both you and your contractor. It is important to carefully review the details of your warranty to fully understand the extent of the coverage provided.
Choose Cool Roof for the Highest Quality Commercial and Industrial Roof Restoration in Miami!
Being a property owner puts a lot of pressure on you to maintain the quality of your building, but Cool Roof is here to make it easier! We'll help you save money with sustainable roof restoration in Miami and even qualify for LEED or Energy Star credits.
Contact us today at 954-788-1140 to get your free estimate and learn more!