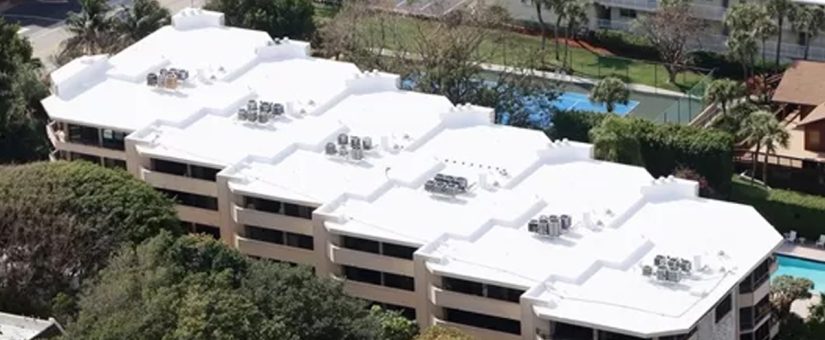 Roof Repair in Fort Lauderdale
Posted by admin
On June 6, 2023
0 Comments
Eventually, all commercial property owners have to face the decision of fixing or replacing a roof. While both options achieve the purpose of protecting your property, there are some factors to think about before choosing one or the other. Keep reading to learn about when you should seek roof repair in Fort Lauderdale or when a roof replacement may be required.
Here's What You Should Consider When Wondering if You Need Roof Replacement or Roof Repair in Fort Lauderdale
In some instances, a roof can be repaired to restore its function and integrity. Repairing a roof is less costly and takes much less time than a total replacement. Here are some things to consider to determine if roof repair is an option for your commercial property.
Age of the Roof
Roofs don't last forever. Even the most durable roofing systems typically last no more than 20 years. A roof that is 15 years or older is considered to be in the late stages of its lifespan and should be closely monitored for signs of damage.
Damage History & Other Roof Damage
The frequency of roof problems is a good indicator as to whether a roof can be repaired or needs to be replaced. If your roof is 10 years old and has had one or two leaks with no further issues, chances are that it will last another 5 to 10 years and repair is the better option.
On the other hand, if the roof has had repeated leaks, cracks, and saturation issues, these are signs that the roof is failing and likely needs to be replaced.
It's also important to consider other roof damage. If there are several shingles missing or cracks in several areas, chances are that further leaky spots will develop in the future.
For Commercial Roof Repair, Turn to the Experts at Cool Roof
If your roof has a small, isolated problem, roof repair is typically the best option. Roof repair, also known as roof restoration, is a great option for business owners who want to save money without risking the structural integrity of their roof.
For trusted roof repair in Fort Lauderdale, choose Cool Roof Foam and Coatings. We have over 40 years of combined experience. Contact us at 954-788-1140 today to schedule a consultation to learn more about our services including roof repair / restoration for your property.