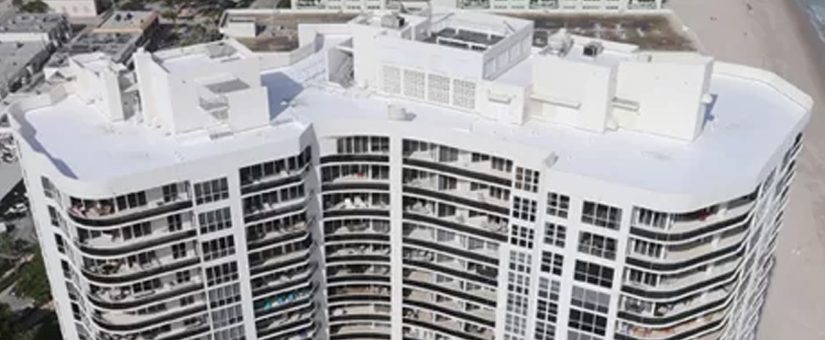 Roof Restoration in Fort Lauderdale
Posted by admin
On June 6, 2023
0 Comments
The roof is the most important part of any building, but many roofs only last for 10 to 12 years. Typically if a roof is damaged or old, replacing it is the only option. However, over the past few years, restoration has become a worthwhile alternative to replacement. Here's what you need to know about roof restoration in Fort Lauderdale and why it's a great option for your commercial property.
Roof Restoration Is Cost Effective
Replacing a roof is an expensive investment, but roof restoration will save you money both short and long term. Restoring a roof involves repairing any existing damage and then applying a protective layer to prevent further damage. On the other hand, roof replacement involves removing the old roof and installing a new one, which is much more in-depth and therefore more costly.
You'll Get Improved Performance
Coatings used for a roof restoration are designed to fully adhere to any commercial roof. They provide a protective and watertight layer that renews performance and stops leaks. With roof restoration, you don't have to worry about constant maintenance and repairs.
You Can Lower Your Energy Costs
Roof restoration systems not only prevent leaks, they also provide excellent emissive and reflective qualities that greatly improve your building's energy efficiency. The coatings can reflect up to 90% of the sun's UV rays, which greatly diminishes heat transfer into your building. In turn, your HVAC systems won't need to run as hard or as long.
There's Minimal Disruption to Your Business
Roof restoration takes a lot less time to complete than a roof replacement. It's also a lot less noisy and cumbersome. While a roof replacement can take weeks, sometimes months, roof restoration in Fort Lauderdale can be completed in a matter of days.
Choose Cool Roof Foam and Coatings for Commercial Roof Restoration in Fort Lauderdale
With more than 40 years of combined experience, Cool Roof is a company you can trust for all of your roofing needs, including commercial restoration, anywhere in the United States. We waterproof millions of square feet of rooftops each year.
Contact our team today at 954-788-1140 to schedule a consultation!