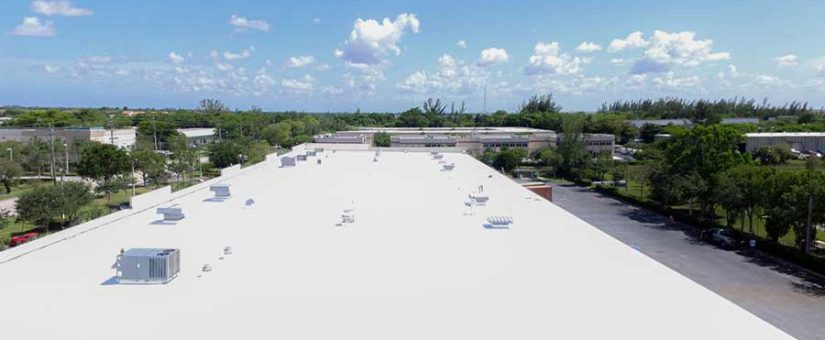 SPF Roof Systems in West Palm Beach
Posted by admin
On June 6, 2023
0 Comments
Spray polyurethane foam (SPF) roof systems have become increasingly popular, especially in commercial applications. These systems are an efficient and cost-effective way to insulate and waterproof roofs. If you're considering SPF roof systems in West Palm Beach, you've come to the right place. Here are the top three benefits of these innovative systems.
Here's Why You Should Choose SPF Roof Systems in West Palm Beach
Increased Energy Efficiency
One of the most significant benefits of SPF roof systems is their ability to provide excellent insulation, which increases your property's energy efficiency. SPF roofing systems provide a solid, continuous, and seamless layer of insulation along with waterproofing and UV protection.
An SPF roof significantly reduces the amount of heat that's transferred in and out of the building. As a result, your HVAC system works less hard to maintain a comfortable temperature. This reduces energy consumption and lowers your monthly utility bills.
Durability and Longevity
SPF roof systems are incredibly durable and long-lasting. The foam is applied to ensure a tight, seamless, and weather-proof layer that protects your property from temperature fluctuations, precipitation, and even blowing sand.
With proper maintenance and care, an SPF roof can last for decades, making it an excellent return on investment. In terms of longevity, an SPF roof can last 30 years or longer!
Environmentally Friendly
SPF roof systems are eco friendly. The foam conforms to the underlying surface and eliminates the need for additional insulation or vapor barriers. This significantly reduces the amount of waste generated during installation.
SPF roofing materials are also recyclable and can be repurposed. Additionally, because SPF roofs provide excellent energy efficiency, they can help to reduce the overall carbon footprint of your property.
Choose Cool Roof Foam and Coatings for Outstanding SPF Roof Systems in West Palm Beach
Proper installation is a vital part of ensuring that your property can reap all of the benefits that an SPF roof system has to offer. For trusted professional SPF roofing  installation, choose Cool Roof. Contact our team to schedule a consultation today at 954-788-1140!