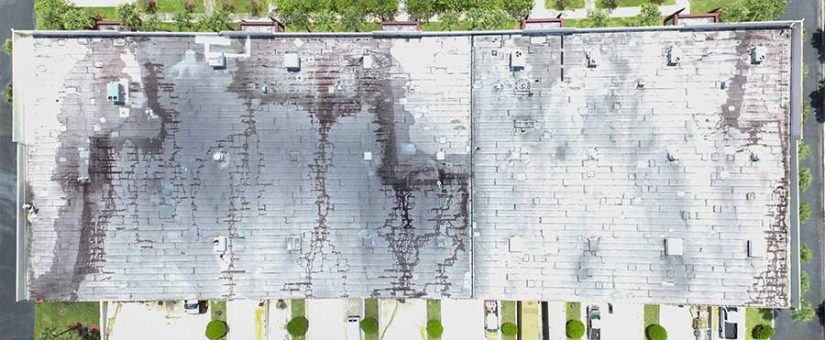 Silicone Roof Restoration in West Palm Beach
Posted by admin
On June 6, 2023
0 Comments
Silicone roof restoration is a great alternative to replacement. It uses a specialized material that creates a waterproof, seamless, and reflective barrier that provides protection for years to come. However, not many people understand how the process works or the benefits that it offers. Below, you'll learn about four reasons why you may need silicone roof restoration in West Palm Beach.
If You Experience Any of the Following, Silicone Roof Restoration May Be the Solution You Need
Your Roof Is Experiencing Ponding Water
Ponding water can occur for many reasons, but it's most commonly attributed to a sagging or improperly sloped roof. Ponding leads to sagging, which begins a cycle that leads to further roof damage. Silicone roof restoration uses a material that is resistant to water ponding. After the coating is applied, the roof will be protected against ponding water for many years.
High Interior Temperatures in the Summer
Fluctuating building temperatures can be costly. Florida is known for its high temps, which means that your HVAC system is working longer and harder to maintain a comfortable interior temperature. Your roof plays a vital role in shielding your property against the sun's rays.
Silicone roof restoration offers great protection against UV rays, so even when it's hot outside, your property won't be affected. In turn, your HVAC system will run less, which means even more savings.
You Want a Lower Cost Option
Silicone roof restoration in West Palm Beach costs much less than a total roof replacement. Not only does it cost less, it offers decades worth of savings, which means more money saved to make other property investments.
A Break in Operations Isn't Possible
Traditional roof replacement can take weeks, especially for larger buildings. The process of removing and installing a new roof is not only tedious, it can be quite noisy. In some instances, building residents must stop operations while the roof is being installed, so you may lose money due to operations being halted.
If you can't afford a break in operations, silicone roof restoration is a great alternative to roof replacement, as you can typically maintain business as usual.
For Trusted Silicone Roof Restoration in West Palm Beach, Turn to the Roof Repair Experts Here at Cool Roof
If you want to save money without sacrificing quality, silicone roof restoration is a great option. Contact our team at 954-788-1140 today to learn more, and be sure to ask about our 20-year warranty!