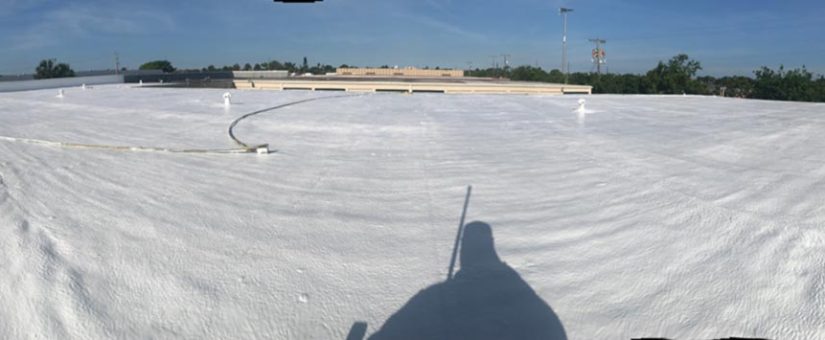 SPF Roof Systems in Pompano Beach
Posted by admin
On June 6, 2023
0 Comments
SPF Roof Systems Are an Innovative Solution to Your Roofing Needs
Are you looking for energy-efficient, eco-friendly, and cost-effective roofing? If so, then you should consider spray polyurethane foam, or SPF. One of the most effective roofing solutions on the market today, SPF roof systems in Pompano Beach are made of a specially formulated polyurethane foam that is sprayed on the surface of the roof. This foam expands and hardens to form a strong, durable, and seamless barrier that is impervious to water, wind, UV rays, and other threats.
What Are SPF Roof Systems, and Why Are They Considered the Future of Roofing?
Spray polyurethane foam (SPF) roof systems are a revolutionary form of roofing used to protect businesses throughout South Florida. Sprayed on a substrate, the foam hardens to form a protective and resilient shell that is ideal for defending a property from water, air, and many other elements.
What really separates SPF roof systems from other traditional roofing methods is how environmentally friendly they are, making them an excellent choice for those looking for an enviro-conscious solution for their roofing needs.
SPF contains no chlorofluorocarbons (CFCS), there is zero ozone-depleting potential (ODP), and emission of volatile organic compounds (VOCS) is low.
A closed-cell SPF roof reduces energy consumption by up to 40%. This is excellent for any South Florida property owner wishing to lower their energy bills.
Additionally, SPF roofs are highly effective in reducing buildup of dirt and debris, drastically reducing the amount of maintenance that is typically required in traditional roof systems.
Here's Why More South Florida Property Owners Are Choosing SPF Roof Systems
There are many reasons why more people are choosing SPF roof systems in South Florida.
Firstly, the cost-effectiveness of an SPF roof system is hard to beat. The foam is applied quickly and efficiently, meaning that a contractor can finish a job in a fraction of the time it would take to install a traditional roof system. This, in turn, results in significant savings on labor costs and enables the property owner to benefit from a cost-effective and highly protective roof.
The protective qualities of an SPF roof system are also impressive. The foam is able to expand and fill each crack and crevice to create a seamless seal that is resistant to water, air, and UV rays.
Furthermore, SPF roof systems have a high fire-resistance rating, reducing the risk of fire.
For the Top SPF Roof Systems in Pompano Beach, Choose the Experience and Quality Cool Roof Provides
When it comes to choosing the best in SPF roof systems in Pompano Beach, Cool Roof is the #1 choice. With decades of combined experience in the roofing industry, Cool Roof is a locally owned business offering commercial roofing solutions to clients in South Florida.
We stay up to date with the latest innovations in the roofing industry. As a full-service roofing company offering roof repair replacement, and restoration we're well versed in how to install, maintain, and repair SPF roofs. Customer satisfaction is not just our priority, but we guarantee it.
If you would like to experience the amazing benefits of SPF roofing systems, call Cool Roof, the people's choice for superior quality and value, today at 877-354-3626!