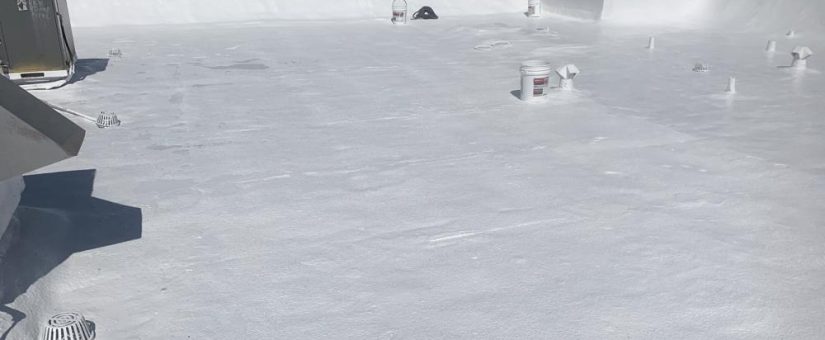 Roof Repair in Orlando
Posted by admin
On July 27, 2023
0 Comments
Enhance and Protect Your Home with Cool Roof Foam and Coatings
When it comes to safeguarding your home in Orlando from the harsh elements, a well-maintained roof plays a crucial role. Over time, wear and tear, extreme weather, and age can compromise the integrity of your roof, leading to leaks and structural issues. If you're facing such problems, don't fret! Cool Roof Foam and Coatings is your go-to solution for professional and reliable roof repair in Orlando.
Why Choose Cool Roof Foam and Coatings?
At Cool Roof Foam and Coatings, we understand the significance of a sturdy and durable roof. Our team of highly skilled and experienced professionals specializes in roof repair services, utilizing cutting-edge technology and top-quality materials to restore your roof to its former glory. With our extensive expertise, we can tackle any roofing issue, from minor repairs to extensive restoration projects.
The Benefits of Cool Roof Foam
Cool Roof Foam is a revolutionary roofing solution that offers numerous advantages over traditional roofing materials. Unlike conventional shingles, Cool Roof Foam provides seamless insulation, ensuring that your home remains cool during scorching Orlando summers. Moreover, this advanced foam technology enhances energy efficiency, which can lead to substantial cost savings on your utility bills.
The Roof Repair Process
At Cool Roof Foam and Coatings, we follow a systematic approach to ensure a successful roof repair in Orlando. Firstly, our expert team conducts a thorough inspection to assess the extent of damage and identify underlying issues. Subsequently, we devise a customized repair plan tailored to your specific needs. Lastly, our skilled technicians execute the repairs with precision and attention to detail, ensuring long-lasting results that enhance and protect your home.
If you're looking for reliable roof repair services in Orlando, look no further than Cool Roof Foam and Coatings. With our state-of-the-art technology, experienced team, and dedication to customer satisfaction, we are your trusted partner in keeping your roof in optimal condition. For inquiries or to schedule a roof inspection, call us at 954-788-1140.