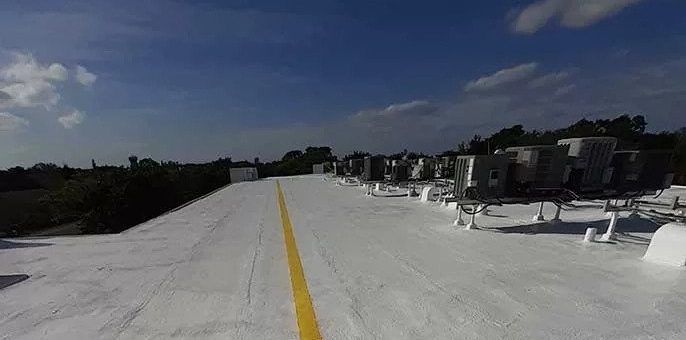 Roof Restoration in Pompano Beach
Posted by admin
On June 6, 2023
0 Comments
Roof Restoration in Pompano Beach Saves Money After Natural Hazards Take Their Toll
If you live in Florida, then you know that the weather can be tough on your roof. The high winds and heavy rains can take a toll on even the best-constructed roofs. That's why it's important to have a professional company that you can trust to handle all of your needs including roof restoration in Pompano Beach.
Restoration instead of replacement allows you to extend the life of your roof, saving you a lot of money. Without proper roof restoration, your roof will suffer from weather and other problems that can be expensive to repair. Restoration is not only important for keeping your property safe, but it also improves the exterior look of your property and increases its overall value.
Do You Need Roof Restoration Services in Pompano Beach? Here Are Signs
It's important to be aware of the signs that indicate that your roof is in need of repair. When any of the following are present, it's time to give Cool Roof a call.
Algae, Mildew, Mold, or Moss: These can grow on a roof when the shingles are in poor condition, providing an ideal environment for the growth of these plants. If you see them growing, it's important to get the problem checked out before it causes further damage
Higher Energy Bills: By reducing the amount of air that escapes through your roof, you can save dramatically on energy costs. Investing in roof restoration in Pompano Beach pays off in the long run.
Leaks: One of the most tell-tale signs you need to check into restoration is leaks in the attic space. When the leaks are visible, it's time to call a roofing contractor to inspect the roof and fix any potential problems.
Missing Shingles: This is an obvious sign that something is wrong with your roof. Damage to the shingles, such as chipping, curling, or cracking, can be a sign of a failing roof.
Sagging:
When You Need Experience and Professionalism, Choose Cool Roof for Roof Restoration in Pompano Beach
At Cool Roof, we take the time to inspect and diagnose the problems with your roof and then offer the most cost-effective and best solution for your needs, whether it be silicone restoration or through other materials. We have the experience and know-how to tackle any type of roof, from tile to shingle to metal.
Our experienced and knowledgeable staff will provide you with a free detailed estimate for restoration. We pride ourselves on providing quality workmanship at a fair and reasonable price, and our commitment to excellence is what sets us apart from the competition.
When it comes to roof restoration in Pompano Beach, you want to make sure that the job is done right. With Cool Roof, you can be sure that you'll get the best possible service and the highest quality materials available. Call us today at 877-354-3626 to restore your roof and keep it in top shape!