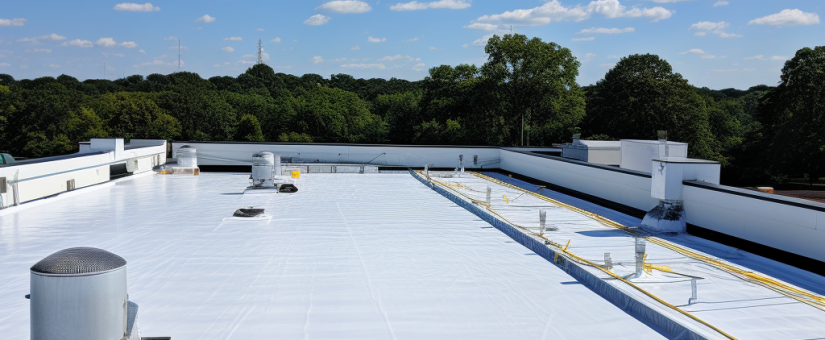 Roof Repair in Miami
Posted by admin
On June 14, 2023
0 Comments
Being a property owner comes with a lengthy to-do list, and one of your responsibilities is maintaining the roof. Over time, the sun and weather can wear down the durability. After conducting a thorough inspection, you may discover that roof repair is a viable option that can help you save money.
What Are the Signs My Roof Needs to Be Restored?
Numerous signs can indicate the need for roof restoration. Keep an eye out for the following indicators: sagging, water leaks, missing or damaged shingles, and clogged gutters. These issues can compromise the structural integrity of your roof. 
Additionally, if you've observed unusually high electricity bills or noticed exterior light seeping into your building's interior, it's crucial to have your roof inspected promptly.
Roof Repair vs. Replacement: What Are the Benefits?
Prior to making any decisions, you should hire a licensed contractor to conduct a thorough inspection of your roof. While repairs are often a viable option, there are cases where they may not be feasible. 
If substantial damage is present or if more than 20 years have passed since your last roof replacement, it is likely time for a full replacement.
However, opting for roof repair does offer several advantages:
Roof repair is an environmentally conscious choice, as it reduces waste by preserving your existing roof materials instead of disposing of them.

By addressing the specific issues through repair, you can prolong the life expectancy of your roof, saving you from the cost and hassle of a complete replacement.

Repairing your roof helps restore its integrity, addressing problems such as leaks, damage, or wear and tear. This contributes to the overall health and functionality of your roof.

Roof repairs are generally more affordable than a complete roof replacement, allowing you to address specific issues without the need for a major financial investment.
Where Is the Best Place to Go for Roof Repair in Miami? 
Since 2009, Cool Roof has been dedicated to crafting remarkable, energy-efficient roofs for commercial properties. We invite you to reach out to request a complimentary estimate for your roofing needs and become another one of our happy customers. Pick up the phone and contact us today at 954-788-1140. We look forward to working with you!